| | | |
| --- | --- | --- |
| Mr. President, Focus here, not over there | | |
Written by Michael Collins
Thursday, 02 August 2012
Michael Collins asks President Obama to focus efforts on the needs of the United States instead of the wild goose chase for empire in the Middle East and elsewhere. The president has a lot of catching up to do.
---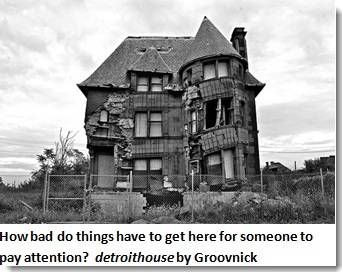 The United States of America is struggling with economic problems that leading economists call a depression. When you count all of those without jobs seeking one, unemployment is 22%. That figure defines a serious crisis. While we wait for the Obama administration to do something for the people, we can be comforted to know that the president is wasting his time meddling in Syria by supporting rebels who count al Qaeda among their comrades. This was all a secret until Reuters told us about it yesterday. (Image)
The term intelligence finding used to describe Obama's action on Syria is a neologism. The more accurate term is stupidity finding. Why?
The citizens of the United States strongly oppose meddling in Syria. They said so in a March poll. More than 60% said no to any aid to rebels or military involvement. Are these people in Washington, DC deaf? The people know that the nation is in a depression. When problems of that magnitude arise, we don't want our chief executive wasting time overseas.
Anyone paying attention to unfolding events in Libya knows that the Syria plan will be bad for the people of Syria. Libya's infrastructure is destroyed. Grotesque torture is common. Revenge killings are not uncommon and ethnic cleansing occurs even if Western media insists on cloaking the story as a mystery?
While the president is supposed to be hard at work at the business of the nation, he is spending time on Syria (when he's not too busy helping select individuals to knock off in Afghanistan and Pakistan).
Mr. President, you are obligated to tell us these things when they happen. You work for us and we pay your salary. Committing the nation to this attack on a sovereign nation with the human and financial cost involved is a major event. But why should Obama be any different than the imperial presidents before him. If he'd told us, we would have objected given the popular support for staying out completely. We're the first to pay and the last to know.
This is the mandatory lie in orders from the top of the U.S. power pyramid. How can I be so cynical? I'm not. In the very same article, we find this news
What could the function of that center be? Training rebels is one of the key roles played by the base according to Haaretz.
So, Obama's directive says no lethal weapons. Apparently, that is the only limit on lethality. The not-so-secret base trains Syrian rebels to fight an insurgent war that inludes suicide bombings. The rebels are transported about seventy miles down the road from Adana, Turkey to Aleppo, Syria to practice their black arts. The Obama administration does not provide lethal weapons, just lethal training and coordination.
Who are these rebels? German intelligence knows who some of them are, al Qaeda.
Wait! Isn't al Qaeda the enemy? Aren't they the reason we're still in Afghanistan. Didn't that organization get credit for 9/11? Now they're fighting on the same side that the intelligence/stupidity finding endorsed? Who is al Qaeda working for anyway?
We face huge issues as a nation. How do we get people back to work at productive, well-paying jobs? How do we build a sustainable economy; an economy free of financial fraud, not subject boom and bust cycles? What is the solution to so many people struggling with the costs of life sustaining health care? When will we as a nation take responsibility for and act on the calamitous climate change that we helped create?
Obviously, the president has those and other vital questions under control. Why else would he waste his time meddling in the internal affairs of a sovereign state that posed no imminent danger to us?
---
Visit themoneyparty.org here / Bookmark the Money Party RSS feed here